SmartInvest: How do I download my account statement?
To get your monthly portfolio statements, follow these steps:
Click Account at the bottom of your screen, then proceed to click Statement on the account page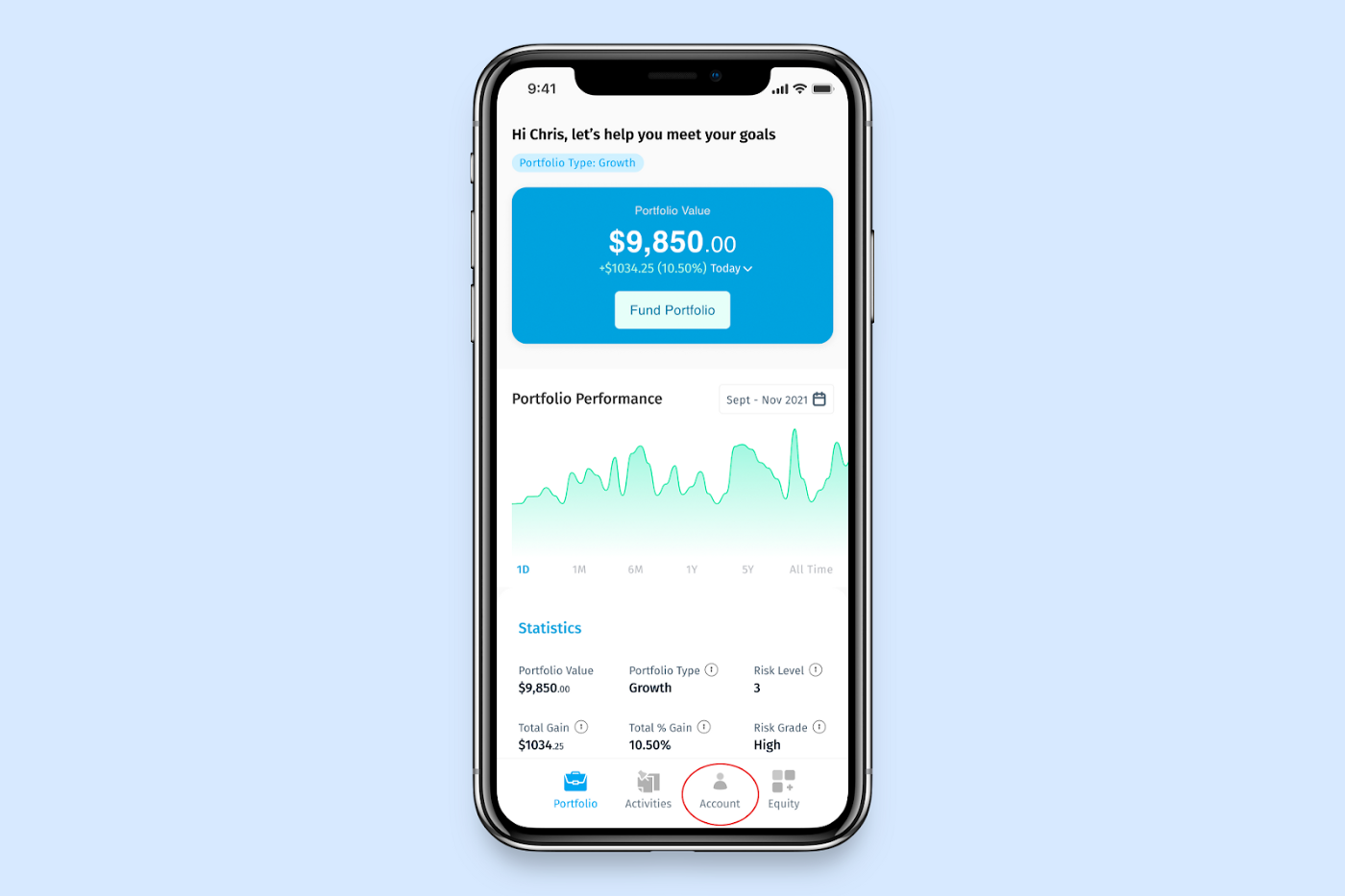 Click Statement on the page and proceed to download your statement for the month by clicking the download icon right beside the month you want to download.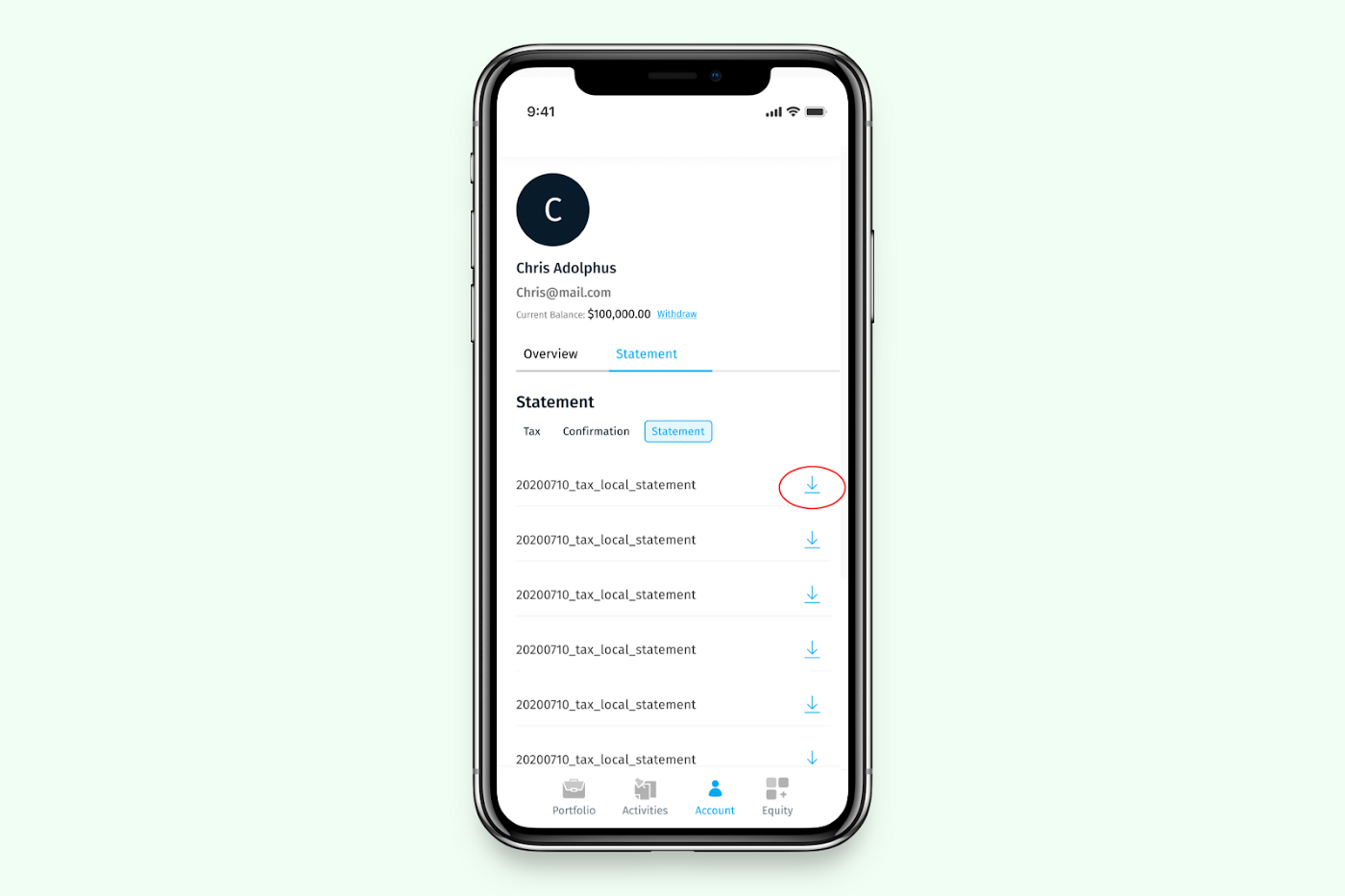 Your monthly report will be downloaded onto your device
.
Related Articles

SmartInvest: How do I fund my portfolio?

Funding your SmartInvest wallet is a simple 3-step process. Step 1: On your portfolio value, Click fund portfolio Step 2: Enter the amount you want to fund your wallet with, in dollars, then click "Fund your wallet". Step 3: You can choose to fund ...

How does SmartInvest work?

Intro to Smart Invest For a quick summary, watch our 'SmartInvest Explained' video playlist here. What is Smart Invest? SmartInvest by Chaka is the easiest way to save and invest in dollars. SmartInvest portfolios are diversified and managed by an ...

SmartInvest: How do I withdraw from my portfolio?

Have you hit your investment goals on SmartInvest or do you need to liquidate your investments? Here is a quick way to achieve this: Step 1: Open your Chaka app on your mobile device and navigate to your SmartInvest app by clicking SmartInvest right ...

How do I fund my account instantly through bank transfer?

With your virtual account number, you can fund your global or local wallet in one simple, quick transfer - it'll only take seconds. Here's how to retrieve your virtual account number on Chaka: i. Update your Chaka app (if you have not updated it ...

How do I transfer my shares from another local broker to Chaka?

To transfer your Local shares from another broker to Chaka you will need the below requirements and steps to complete the process: 1. Letter from the shareholder to the resident stockbroker (House). 2. Contact the stockbroker for the transfer form to ...